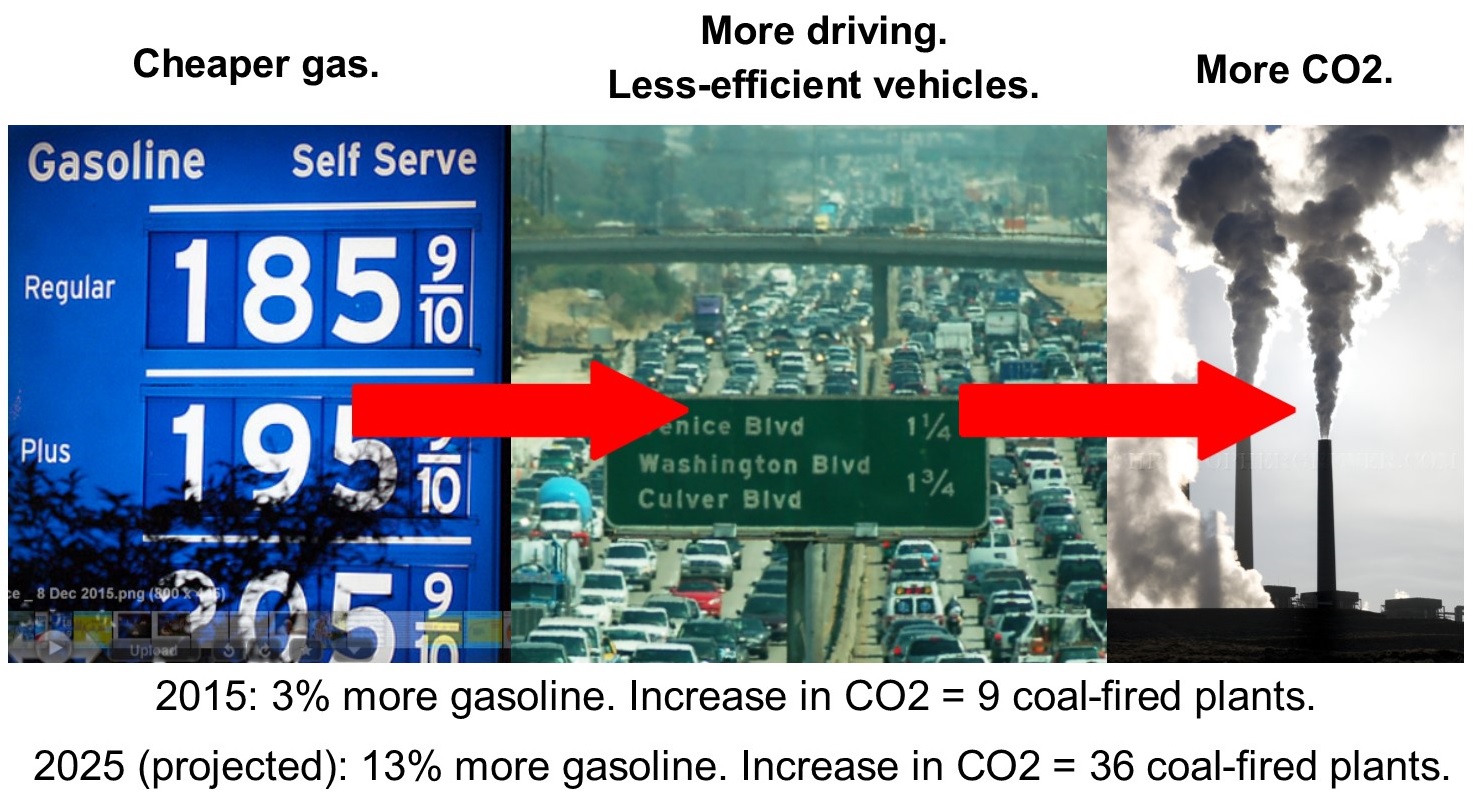 Long-term climate prospects brightened somewhat in 2015. Pope Francis put climate care on the moral and political agenda. President Obama rejected the Keystone XL dirty-oil pipeline. Denialist heads of state were routed in Canada and Australia, and their brethren in the U.S. faced growing ridicule. To cap it off, nearly 200 nations signed the UN Paris accord, committing to cutting emissions. Meanwhile, U.S. coal use took another double-digit plunge. And U.S. electricity generation from zero-carbon photovoltaic solar cells continued to soar and has now grown 20-fold in just five years.
Alas, there's one bummer in this rosy picture, and it's a big one: cheap gasoline.
After years of steady gains, average gas mileage of new vehicles purchased in the U.S. fell last year by nearly a mile per gallon, according to data from the University of Michigan's Transportation Research Institute.
Through September, total miles driven in the U.S. were up 3.5 percent — the biggest rise in decades.
Cheap gas is driving both trends. The average price of gas sold in the U.S. through October 2015 was 25 percent below the 2014 price — the steepest drop in at least 70 years. Americans responded precisely as predicted in Econ 101: by driving more and dumping sedans for SUV's and pickups.